D&B Top 1000 SEMs Elite award to Welsum Technology.
2015
10/30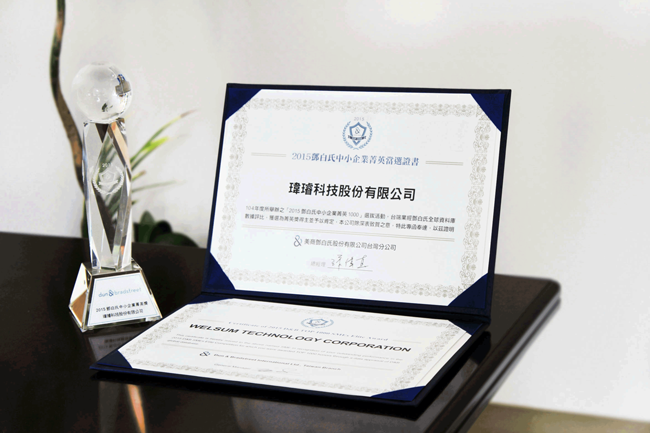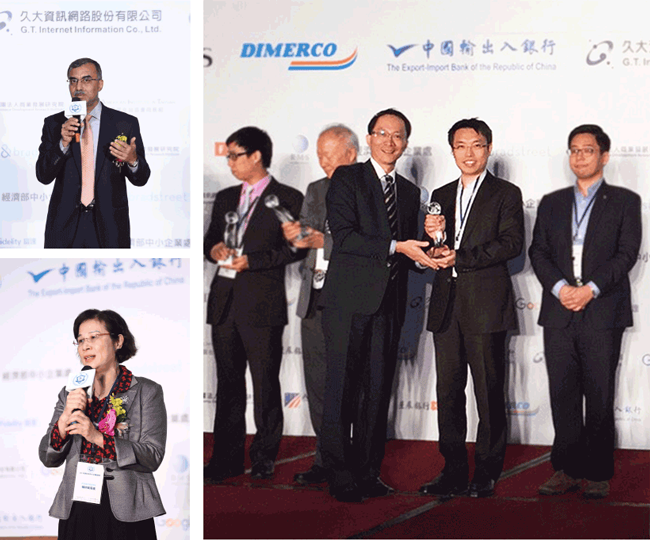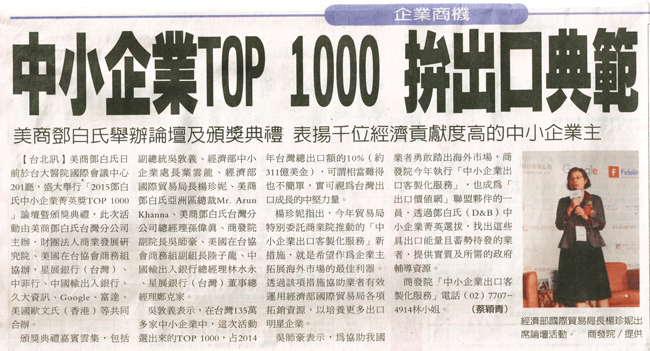 Welsum Technology awarded 2015 D&B Top 1000 SMEs
The TOP 1000 SME are selected by world leading business information provider Dun & Bradstreet based on financial stress index, risk assessment, purchasing power index and export performance of last three years.
The Vice President of Taiwan Wu Don-Yih, Deputy Chief of AIT Commercial Section Mark Lewis, Director General of SMEA Yeh Yun-Lung, and Vice President of CDRI Wu Shih-Hao were invited to this 2015 D&B Top 1000 SMEs ceremony.
Welsum Technology has dedicated to textile dyeing, finishing, printing, coating, resin and specialty chemical for 35 years. Through years It is honored to be awarded D&B TOP 1000 SMEs elite this year.
To develop new products and opportunities worldwide in the coming future, Welsum Technology will keep innovating and specializing with the compliance of environmental protection.