bluesign®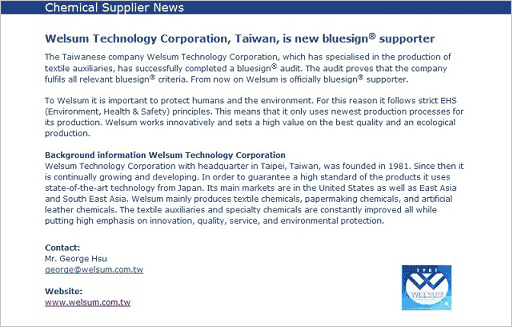 With environment, health and safety principles, Welsum implemented and officially became bluesign supporter in 2010.
ZDHC
Green, Eco and Zero Discharge are what we always concerned and dedicated. To fulfill our policies, Welsum Joined membership of ZDHC Gateway in 2017.
D&B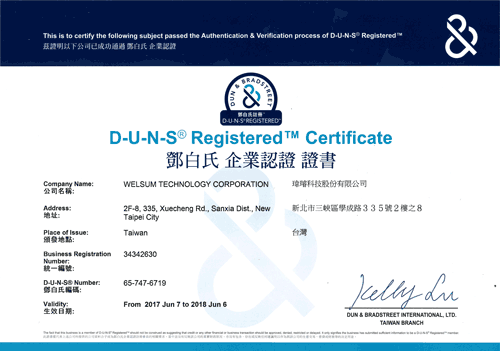 Welsum registered D&B D-U-N-S number (65746719) in 2015 to maintain our accurate information for references on global business.
ISO
2000 -ISO 9002 certified
2003-ISO 9001 : 2000 certified
2006-ISO 2000 certified
2009~2015-ISO 2008 certified
2019-ISO 9001 : 2015 certified

To ensure quality and efficiency for customers, we implemented ISO system to standardize our procedures in research & development, production and marketing.