Welsum Technology awarded 2020 D&B Top 1000 Elite SME
2020
10/14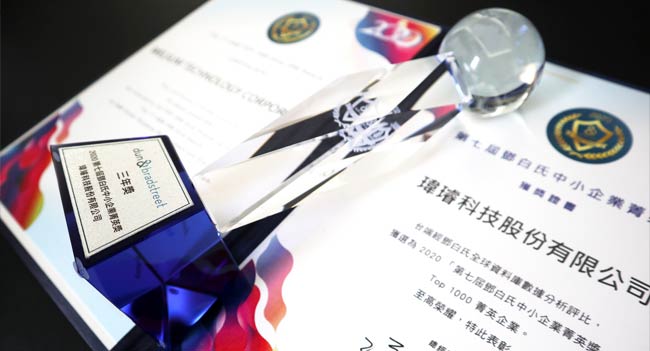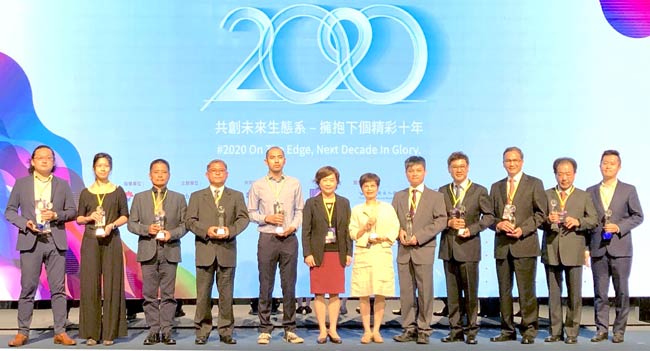 Welsum won the "2020 Dun & Bradstreet SME Elite Selection"
The Dun & Bradstreet SME Elite Award has entered its seventh year, which has become an annual event for small and medium business enterprises in Taiwan. The award ceremony was held on the 14 October, Government officials from relevant units were invited to attend the event and the president Tsai Ing-wen also sent a congratulatory message.
Since the outbreak of COVID-19 this year, people's lifestyles and work patterns have been changed, and the industrial economy has been impacted as well. In this special time, the D&B SME Elite Award held as scheduled is a kind of praise and encouragement to enterprises.
Welsum Technology is honored to be selected as the "2020 D&B SME Elite Award Top 1000 Elite Enterprise" this year from more than 1.46 million domestic SMEs as the top enterprises with the most export competitiveness. The comparison is based on the national SME export data and Dun & Bradstreet's unique big data database- from payment records, financial pressure index, payment index, purchasing power index, export growth rate, export level distance, the export grade distance in the last 2 years to be flat or grow, and no record of refunds, no negative litigation news as the evaluation standard.
Among the 1.46 million SMEs, it is not easy to be selected as the Top1000 Elite Enterprise. Welsum Technology has continued to work hard and won awards for three consecutive years, this is an encouragement and honor for us.
Since establishment, Welsum Technology dedicates in chemical products and has developed various specialty chemicals for special chemical, textile, printing, dyeing and finishing, surface coatings, and resin synthetic materials. We continue to develop advanced technologies. With continuous improvement and growth, we provide customers' products and tailored services which can meet international environmental protection requirements and actively expand domestic and foreign markets. In the future, we hope to have more gains in the global market.
More information about SME Elite Selection: https://event.dnb.com.tw/awardsInfo.html