WELSUM attends TITAS 2016 and achieves great success.
2016
10/20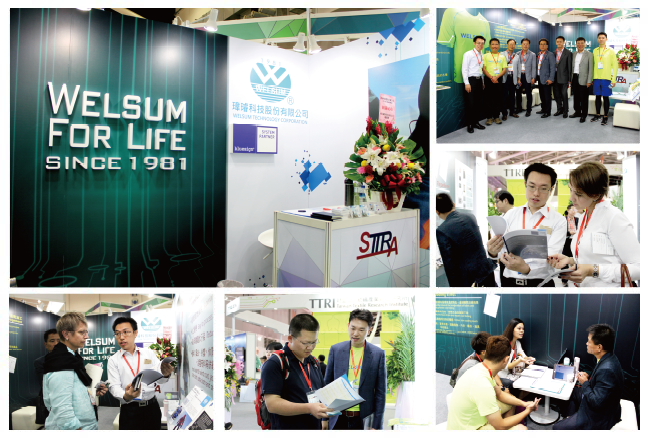 Welsum Technology is highly appreciated your visit at TITAS 2016 from 2016.10.17 to 2016.10.19 Your coming and support keep Welsum forwarding and improving.
This year, Welsum Technology tailored sport wear treated with high durable moisture management. Welsum high durable moisture management allows fabrics to quickly wick and spread perspiration. It delivers excellent moisture absorption and fast-drying effects, improves the air permeability and maintains the comfort contact with skin.
With high regard of environmental protection, Welsum keeps developing high functional & eco products and implements eco standards such as OEKO TEX, REACH, ZDHC, bluesign. Welsum is able to provide professional solution for textile dyeing and finishing, our tailored service can design specialized product to meet your requirement.
For more information about Welsum or our product, please go www.welsum.com.tw or contact us for further assistance.